A version of this feature ran in the December issue of BRAIN.
BOULDER, Colo. (BRAIN) — For our December magazine edition, we asked our State of Retail panel members: What plans and predictions do you have for your business in 2023?
CINCINNATI: David Bordewisch, manager Biowheels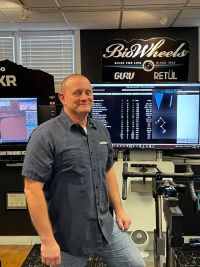 Shaking the Magic 8 Ball shows "all signs point to growth" for us in 2023. The demand is still strong for road, triathlon, and gravel bikes from $4,000 and up. If there aren't any major changes coming to drivetrains, current models will hold value though the season. I'm optimistic we can enter and quickly grow in the road performance e-bike category. My belief is this will be a very strong category in the next five-plus years. 
2023 will see fewer brands but deeper offerings. If one can take advantage of them, better margins are returning, with programs that are attainable. I'm planning to buy less from wholesalers in 2023 and instead purchase directly from manufacturers. Every small half or quarter of margin point adds up. We are definitely watching our dating, terms, and back-ordered items and being careful to avoid over-buying chains, disc pads, cassettes, tubeless 700x28 tires, and other consumables. The levels of the last two years of extra stock will not be continued. We will avoid "minimum" orders as these are usually low-margin endeavors. Lastly, I encourage my colleagues to stop having sales. As an industry, we need to stop discounting perfectly good inventory for no reason.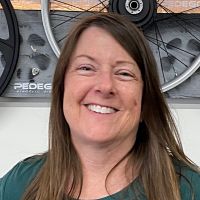 It's been a wild ride the past few years. With our eight-year anniversary coming up, we feel positive about the future, but we think 2023 is probably going to be fairly flat in terms of sales dollars. We are starting to see suppliers dropping free shipping minimums and fuel surcharges, which will help with improving profitability. In general, sales have flattened out since the boom of 2020-2021, so looking ahead to 2023, we are going to be putting more attention to marketing, including attending more community events. Inventory is going to be a big challenge because our primary supplier is releasing a lot of new bike models, which means adding a lot more items to the floor since the tried-and-true models never seem to get retired.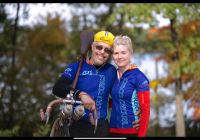 Our business outlook for 2023 is to be growing like a bad weed. We have a plan in place that will increase the vintage aficionados and collectors to come to our shop like bees to flowers. Our plan for staffing in 2023 is to look for technicians with a "vintage" and "classic" mentality. For inventory, we'll continue to order the same way, which is to keep a low count because our place is small. For marketing, we'll be very aggressive and design state-of-the-art social media reels and videos of our vintage and classic builds and restorations.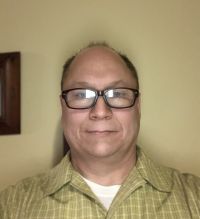 As optimistic as I would like to be about 2023, I'm afraid there are many factors such as inflation and lowering consumer demands which will most likely lead to lower dollars being available for cycling. For the most part, I feel that 2023 will settle at about pre-pandemic levels. It is at that level that I will set inventory, staffing, and marketing. We are currently hiring for a full-time and a part-time position in an effort to maintain our staffing levels. We have no plans to change our marketing; we rely on word of mouth, emails, and social media.
As for inventory, we have been able to regrow our inventory to a comfortable level. With the lowering of demand, I am cautiously conservative in regard to quantities. My main bicycle supplier has been active in realigning pricing and has a good on-hand supply of most key categories. They continue to stay focused on the IBD, and they demonstrate it by the way they handle their website sales as well as by the way they inform and support their dealers. As far as minimum orders go, the only minimums are tied to things such as extended terms or better freight. I'm not sure any current vendor I work with has a set minimum order. I will stay focused on ordering the correct level for our stores and not be too concerned with the vendors' version of that. 
ENCINITAS, Calif.: Will Schellenger, owner El Camino Bike Shop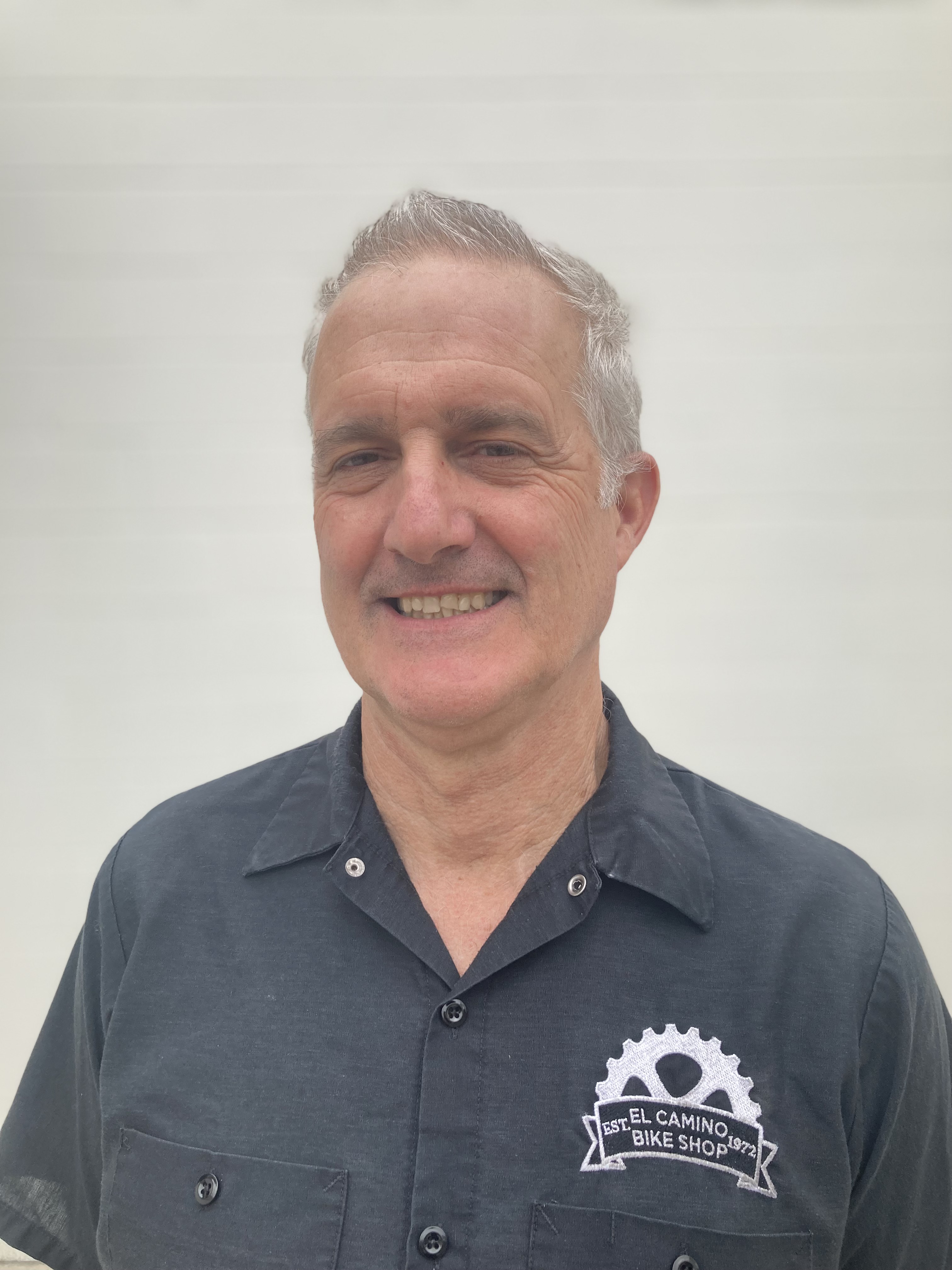 My crystal ball is foggier than ever looking at 2023. There are positive signs that e-bike sales will continue to grow. Service has been strong. We will focus on the things that we can control and by doing so I see the business growing slightly in 2023. Our staff will probably stay the same. Controlling inventory levels will continue to be a problem because of supply chain issues. The biggest difference I see is that high-end bikes over $2,000 are just not in stock, and I believe maybe they never will be again. Suppliers have pushed the onus on retailers to know what they want, and plan accordingly. It's not a bad thing — it is just different from what we have become accustomed to. We find ourselves buying some models of bikes when we don't necessarily need them because we fear they will not be available when we do want them. Having a clear game plan on what models we want to stock for the coming year is going to be more important than ever. Finally, it will be important for us to market to all the folks who bought bikes during the pandemic. We need to keep as many of them riding as possible.
PORTLAND, Ore.: Tom Martin, sole proprietor TomCat Bikes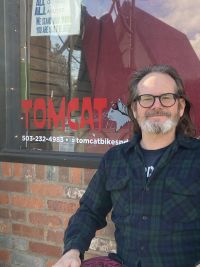 Looking ahead to 2023, I plan to experiment with Shopify and more eBay sales over the winter. I have a lot of "new old stock" and vintage parts that need a wider audience than local word-of-mouth and random mentions. Direct sales through social media channels should help. I expect to have some growth in repairs, with better margins due to smart (but risky) purchasing in 2022. Repair-only and select used bike sales are a winning combo, and I don't see any need to change that. Adding online sales channels will hopefully add some dollars to my bottom line. Almost all my suppliers have increased freight thresholds, with fewer qualifying products that meet those thresholds, and QBP has somehow dropped its free freight threshold. I find that pretty impressive these days. 
BENTONVILLE, Ark.: Jannie Fitzgerald, co-founder of Buddy Pegs Family Ride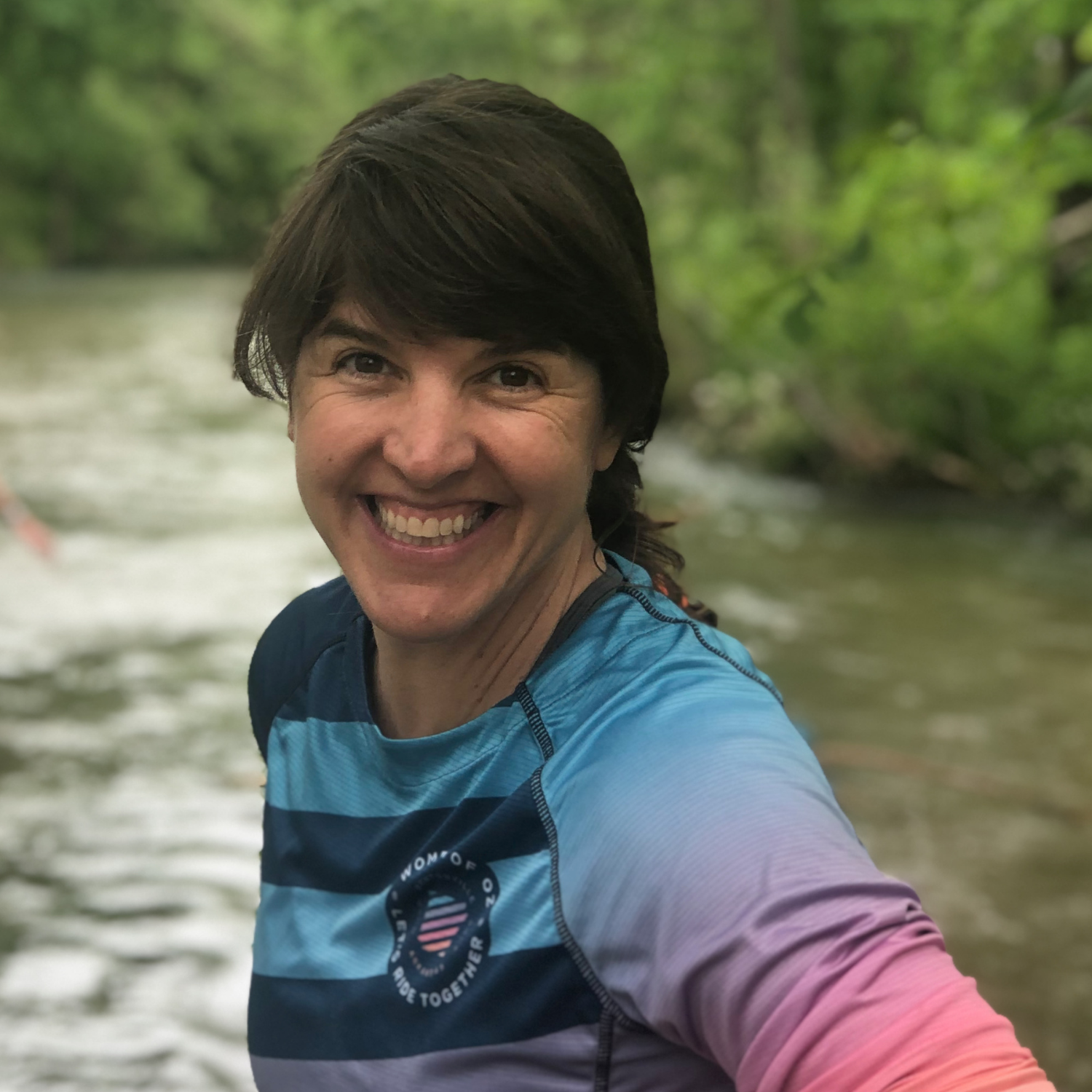 We are like many shops going into 2023 over-inventoried in some categories, so we're focusing on maintaining current staffing levels and being creative in moving our inventory. Inflation and potential recession are keeping us quite conservative with most of our purchase orders. We are only placing pre-books for items that we want and fear not getting. Otherwise we are taking a break from the pre-book pressures. As we are over-inventory in many kids' bike and accessory categories, there really are no incentives that make it worth it for us at this point. 
With that said, the electric cargo excitement has finally taken hold in Bentonville and Northwest Arkansas, so we are looking to increase our inventory of this category and we have even brought on an additional brand. We definitely see our e-cargo business growing as folks realize how exciting riding a bike to work or not waiting in huge school drop-off and pick-up lines can be. 
Our mission is to save our home planet through bikes, so we will be pushing most marketing dollars into getting folks out of the car and on the bike. In addition to the retail portion of our company, we will continue to focus on our youth cycling programs by hiring more amazing coaches and expanding into new markets such as Kansas City.
HATTIESBURG, Miss.: Jenny Moore, co-owner/manager Moore's Bicycle Shop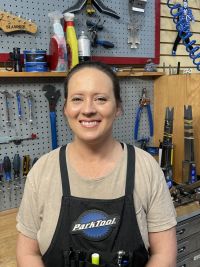 For 2023, I plan to focus more on electric bikes and possibly more used bikes to fill the price gap for the budget-friendly crowd. My hope is always to increase business, but I predict 2023 will be similar to 2022, which had less foot traffic compared to 2021. I think that was partially due to the worsening economy and the prices of new bikes increasing. 
Our main bicycle supplier has temporarily decreased its minimums for freight discounts; however, this may change for 2023. Parts suppliers have been consistent with terms and programs. For once, I am well stocked on parts and bikes inventory, so in 2023, I plan to focus more on marketing through social media. I don't plan to change staffing hours during 2023, but do anticipate that I'll change staff responsibilities a bit. Currently, each employee handles sales, assemblies, estimates, and repairs, but moving forward, I'd like to delegate specific roles to each employee for a more efficient work environment. 
CHAMPLIN, Minn.: Pam Sayler, owner Trailhead Cycling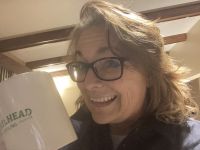 It takes a strong stomach to survive these times. In 2023, we plan to hunker down, watch the bottom line, make decisions that benefit us and our shop, and engage our staff. They have to embrace the "we will survive" mentality and be willing to protect the bottom line along with us. In addition to keeping staff motivated, we plan to trim overstock, look for balance, and pray to God we can keep pace with social media. Like 2022, 2023 is going to be a bounce-back year. Inventory levels will settle in; staffing constraints will lessen. We project an increase in service and continued growth in e-bikes, but flat family bike sales. Suppliers are changing freight policies and minimum orders as they need to do to stay in business. We'll write orders with these new policies in mind. As much as I'd like to return to just-in-time inventory, that would mean additional freight charges — so we'll have to weigh turns versus terms.