MAUI-WOWIE - BICYCLE TECHNICIAN & MANGER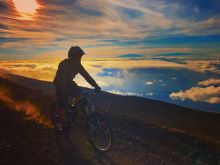 Bicycle Mechanic and Manger
$55k & Free Housing!!
Aloha!
This is a very crucial word, and we have learned the true meaning in our 25 years on Maui.
We won't bore you with a big qualification list
Can you repair any kind of bicycle (E-Bike)?
Could you Run a bike shops with 8+ Employees?
UP to $55,000
up to $5000 relocation/signing bonus
Free/housing
Company/vehicle
Premium medical/dental
Payed vacation
Matching/401(k)
Get paid to do cool stuff you would usually volunteer for and get to GIVE back to the place you live!
There's More...