E-Bike Salesperson / Technician ($5,000 Sign on Bonus)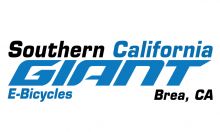 E-BIKE Salesman / Technician wanted for Southern California Giant E-bikes in Brea, California.
$5,000 SIGN ON BONUS (For well qualified applicants that are hired & remained employed for a minimum of 6 months.)
We are looking for a hard charging bicycle salesperson that is also a bicycle technician with great organizational skills and can help build this franchise. Southern California Giant is located in the same complex with Southern California Motorcycles.
EMAIL RESUME TO BE CONSIDERED. DETAILS ON WEBSITE.