No. 22 Seeking Production Manager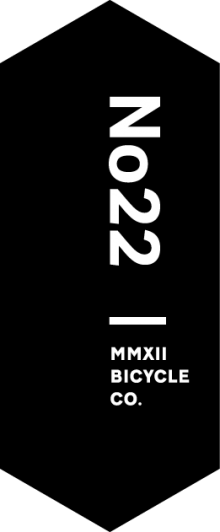 No. 22 Bicycle Company is seeking a Production Manager to oversee the production of high-end titanium bicycles in Johnstown, NY. The Production Manager will be responsible for leading a small team of experienced craftspeople, coordinating and optimizing workflows, managing equipment purchases and maintenance, consumables, and production-related inventory. The job also involves active assistance in production.
No. 22 has built a reputation for stellar production quality and innovation, and the Production Manager is a crucial role in upholding that reputation. A successful applicant will have a passion for craftsmanship at the highest level, for tackling complex manufacturing challenges with enthusiasm, and for being eager to innovate in both product and process.
DUTIES AND RESPONSIBILITIES
-Planning and organizing production schedules.
-Overseeing production processes, identifying and implementing improvements to increase output efficiency.
-Assessing project and resource requirements.
-Monitoring product standards and implementing quality-control programs.
-Supervising the work of fabrication staff.
-Selecting, ordering, and purchasing materials.
-Organizing the installation, repair, and routine maintenance of production equipment.
-Ensuring that health and safety regulations are met.
QUALIFICATIONS
-Experience in managing manufacturing in a job shop environment.
-High end bicycle fabrication experience or knowledge is a significant asset.
-CNC experience and 3D printing experience are assets.
-Mechanical engineering background is highly valued.
-Experience with modeling software such as Solidworks or Onshape is an asset.
-Strong interpersonal skills and outstanding attention to detail.
-Enthusiasm and passion for the No. 22 brand and product.
WORKING CONDITIONS
Work is performed on-site at No. 22's Johnstown, NY production facility. Working hours expectations are 40 hours per week, during regular weekday business hours with the exception of trade shows and other special events.
BENEFITS
-Paid sick and vacation days.
-Employer-funded healthcare.
-Employee bike accrual program.
-Relocation stipend is available.
COMPENSATION, HOURS & START DATE
To vary based on applicant qualifications.